About Angela James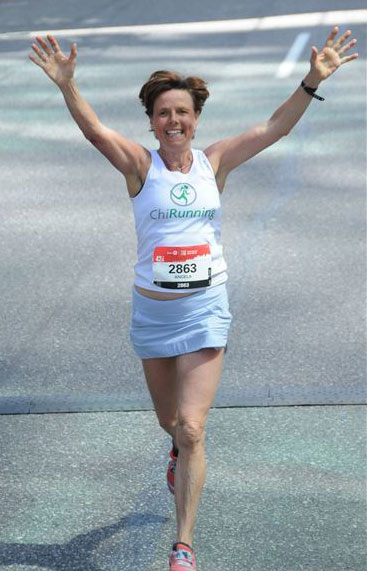 Angela ran her first marathon at the age of 40 in Victoria, BC.
She was living in Cobble Hill (near Shawnigan Lake) at the time, that was in 1996. The following year she traveled to Prague and ran a 3:30 marathon. Now she was hooked and entered the Victoria marathon for the second time in 1998 (still maintaining a 3:32 time).
She moved to Vancouver, British Columbia in 1999 and did the Portland Marathon that same year. She then decided to run the Boston Marathon... and so it goes. In 2003 Angela became involved with Team In Training as participant. She signed up to go to Barbados and it had such an amazing impact on her that she immediately signed up for another marathon with TNT. This time it was the inaugural Nike women's marathon in San Francisco. Then it was Alaska.
Angela had huge success with her fundraising campaigns, managing to go beyond her minimums by giving benefit concerts with her partner, singer songwriter Joe Charron. Together they performed concerts, with Angela accompanying Joe on the cello playing his original music.
By 2004 Team in Training was growing rapidly in Vancouver and they were hiring coaches. It was suggested to Angela that she apply for the job. Angela has been coaching marathon training with TNT for the past 5 years. It has taken her to places all over North America, including Honolulu, Arizona, Alaska, San Francisco and San Diego.
In 2006 Angela traveled to Cape Town to run the Two Oceans ultra marathon (56 km around the Cape Peninsular running from the Indian Ocean to the Pacific Ocean).
This also involved a business trip for her wonderful health giving Rooibos Tea which is grown in the Cape region of South Africa.
In 2007 TNT introduced the Triathlon. Of course Angela signed up to participate. She raised over $7,000 and went to Honolulu to do the Olympic Triathlon, which eventually led to her involvement with Life Sport Coaching.
She automatically developed a passion for the Sport and went on to enter the inaugural Half Iron in Vancouver in 2007.
Angela was host to one of the Pro competitors and became involved in helping to create awareness around the event. She was asked to be on the organizing committee for the Subaru Half Iron Man.
In typical fashion, it was not enough for Angela to just complete a half Iron so she set herself the challenge of doing the full.
In August 2008 Angela completed Iron Man Canada in Penticton.
She is a world traveler and a strong proponent of health and wellness. She loves nothing better than to find new locations to exercise in a beautiful natural setting.
Angela was the first coach for the Leukemia and Lymphoma Society's Team in Training program who subsequently created the Angela James Spirit Award in her honor.
Since becoming Vancouver's first ChiRunning and ChiWalking instructor in 2009, Angela has worked her way to Master Instructor Status.
With a background in nursing and health Angela is excited about having found a way to run pain and injury free while reaping the mental and physical benefits of regular exercise.
Combining her passion for travel with the joy she gets from exercise in the great outdoors Angela is very excited to offer her ChiRunning/ChiWalking Level 1 and Level 2 programs.
She says, "Now that I have learned the ChiRunning technique, I feel compelled to share it with other runners who will benefit in the same way, as it has allowed me to run freely without getting hurt. It truly is revolutionary!"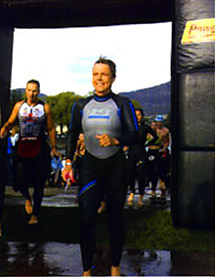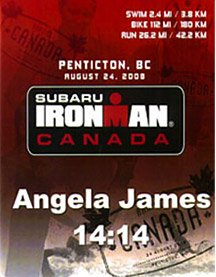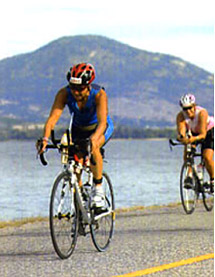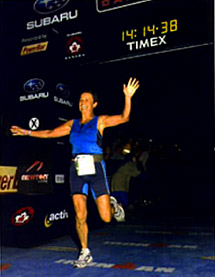 Credentials
Certified ChiRunning Instructor (Senior Level)
Certified ChiWalking Instructor (Senior Level)
Certified TNT Marathon Running and Walking Coach
First Aid and CPR certification
Races
Full Marathons
Royal Victoria Marathon 1996, 1998, 2003
Prague International Marathon 1998
Portland Marathon 2000, 200
Huntingdon Beach Marathon 2002
Boston Marathon 2004
Alaska Marathon 2005, 2009
Nike Women's Marathon 2005, 2006, 2007
Honolulu Marathon 2005
Two Oceans Ultra marathon Cape Town S.Africa 2006
PF Chang Full Marathon 2006
San Diego Marathon 2007
Paris Marathon 2010
Rome Marathon 2011
Edinburgh Rock'n'roll Marathon 2013
Vancouver Marathon 2008, 2014, 2015, 2016
Triathlons
Honolulu Olympic Distance, 2007
Vancouver Half Iron Man, 2007, 2009
Lava man Olympic Distance, 2008
Iron Man Canada, Penticton, 2008